| | |
| --- | --- |
| + | West |
| | 10 9 4 2 |
| | K J |
| | K 7 |
| | J 10 8 5 4 |
| | |
| --- | --- |
| + | North |
| | K |
| | A Q 9 8 7 6 4 3 |
| | 8 |
| | A 9 6 |
| | |
| --- | --- |
| + | East |
| | A Q 8 |
| | 10 5 2 |
| | Q 9 6 4 3 |
| | Q 7 |
| | |
| --- | --- |
| | South |
| | J 7 6 5 3 |
| | |
| | A J 10 5 2 |
| | K 3 2 |


Click the + buttons to peep


Click the + buttons to peep


Click the + buttons to peep


Click the + buttons to peep
Bridge Deal
from the deal bank
You:
South
Dealer:
West
Vulnerability: none

Source: Peng YongJi 1010028
For use by: Improving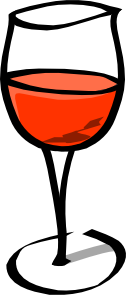 Other people's bidding
To examine how other people might have bid, look inside box #1 in the right-hand column (>>>), by clicking on the pink "+ button".
The card play
To see a suggested Opening Lead, look inside box #3 on the right (>>>).
Then make a plan! Think for a bit about how you'd play this contract.
Planning questions
If box #4 is there for this deal (>>>), see how others might have planned the play...
Do you have questions or suggestions for the gurus about Deal # 8841211028 ?
+
<-- click to send comments or ideas - very much welcomed!

Your thoughts & comments are always appreciated. Use the Messaging Form below.

It helps if you mention the deal number (it's in the header above), otherwise we can't tell which of the many deals on the site you're thinking about.

Thanks, G

Messaging Form www.bidandmade.com

Error 427!!
mailer_deal.php
smtp_mail.php